If you need first rate painters and decorators Darlington can provide you with no experts better than our own. Working on private property demands great care and attention. However, we must also respect the structure at all times. This is why our team is always careful not to damage your possessions. You can expect minimal disruptions as well.
Most people are familiar with the process of introducing paint to a flat surface. Nonetheless, a really professional interior paint job is something else entirely. It is not a job you can be successful at without following the advice that you can find here.
Cleaning
It is wise to use a tack cloth to clean the surface. This cloth is a cheap painting utensil but it can help you to obtain faultless results. A tack cloth lightly pulls off wood shavings, sawdust and several other kinds of debris. By using these cloths, you can avoid having to use wet ones. However, it is not practical to use a tack cloth over large surfaces. They are more suitable for cabinets and doors than they are for ceilings and walls.
Use the duct tape test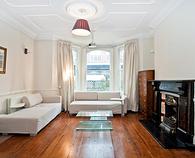 You should employ the duct tape test to look for loose paint too. The surface may not take new paint. Even if it does, it might not hold it for the next few years. It is not possible to predict how the future will go. Yet, you are able to acquire a decent sense of the surface's quality. You can do so by testing it using a strip of duct tape. Lay a fresh strip over the surface and tear it off. When there are flakes bigger than microscopic size, you may have to scrape and sand to remove the coat of paint. This will leave a rougher surface ready to work on.
At Davidsons Decorators, customers can always rely on our experience and skills to complete a project. We can overcome any challenges and provide a great service. The results we produce and value for money we offer are the reasons we are the top name for painters and decorators Darlington has.
If you would like to do business with us, please get in touch with the team.